BLACK YOUTH ACTION PLAN MARKET PLACE DAY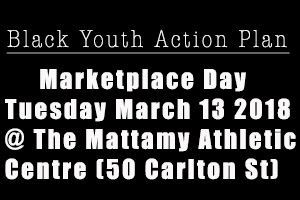 Join us as we embark on an epic day for the Black Canadian Community. The province of Ontario's Ministry of Child and Youth Services has stepped up to the plate with the Black Youth Action Plan Marketplace Day. This important event brings you the convenience of having multiple resources under one roof. Come by, network, get active and take action! Please RSVP: reachus@180changestreet.com by Monday March 12th 2018.
---
---
Prime Minister Justin Trudeau Acknowledges Anti-Black Racism in Canada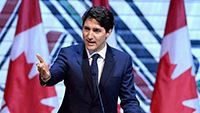 Prime Minister Justin Trudeau acknowledges that anti-black racism exists in Canada and makes commitment to work with the Black Canadian community. This is a major step in the right direction considering the track record of the former Conservative parties. The structural violence our Liberals are working hard to clean up stem heavily from the former policies of Mike Harris and Steven Harper who have not been kind to the Black Canadian Community to say the least. It is important that we support our fellow Librals and keep the fight for justice and equality alive. Remeber, your vote counts!
---